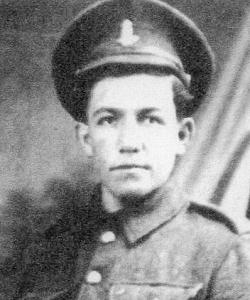 Thomas
Byrne
Place of Birth
Rowe Street, Wexford
Address
Lived in Wygram, Wexford. (also lived in Waterloo Road and Upper John Street.)
Circumstances of Death
Killed in Action during the Third Battle of Ypres, Flanders (Jul 31, 1917 – Nov 10, 1917).
Other Biographical Details
Son of John & Sarah Byrne, (nee Lacey) Wygram, Wexford. Step Mother Margaret Byrne (nee Roche) at John Street, Wexford. Thomas was an apprentice moulder in a local foundry at the time of the Wexford Lockout 1911. His body was never recovered. He is memorialised on panel 33, Menin Gate Memorial, Ypres.