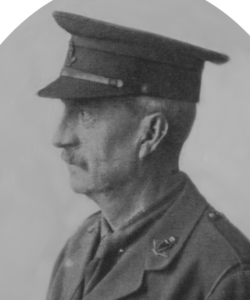 William Hoey Kearney
Redmond
Address
Glenbrook, Delgany, Co.Wicklow and Palace Manshions, Kensington, London.
Circumstances of Death
Died of Wound received in an attack at Wytschaete Wood in Belgium after being injured by a shell.
Other Biographical Details
Husband of Eleanor Redmond. Nationalist Member of Parliament for Wexford since 1884. Awarded the Legion of Honour (France). One of the rare people to be buried abroad during WW1 in a coffin. Son of William Archer and Mary Redmond née Hoey. Younger brother of John E. Redmond MP and Leader of the Irish Parliamentary Party.