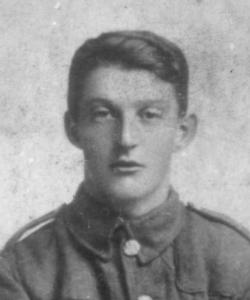 Edward
Busher
Place of Birth
St. Bridget's, Wexford
Address
Bride Street, Wexford.
Circumstances of Death
Died from wounds in the Somme sector.
Other Biographical Details
Son of Edward and Margaret Busher née Hanton of Bride Street, Wexford. Prior to the war, Edward was a reservist and rejoined the army on the outbreak of hostilities 1914. Buried in Corbie Communal Cemetery, France.