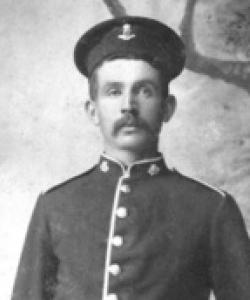 Michael
Whelan
Place of Birth
Piercestown (Rathaspick, Co.Wexford)
Address
Rathaspick, Co. Wexford
Circumstances of Death
Killed in Action during the battle of Le Pilly on October 19, 1914. His body was never recovered but his name is listed on the Le Touret Memorial in the Pas de Calais region of northern France.
Other Biographical Details
Son of John Whelan, a labourer and Elizabeth née Carroll. No known grave. His name is inscribed on the Le Touret Monument in Pas de Calais.