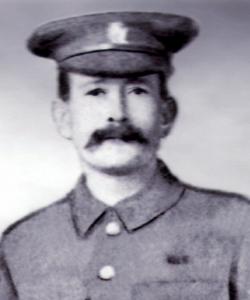 Francis
Stafford
Place of Birth
Castletown, Gorey
Address
161 Iveagh Building, 25, New Bride Street, Dublin
Circumstances of Death
Missing in Action Gallipoli campaign presumed dead.
Other Biographical Details
Son of James and Anne Stafford née Keegan. Husband of Gertrude Stafford née Moore of 161 Iveagh Building, 25 New Bride Street, Dublin.  Served in India and the Boer War Campaign. Was employed in Guinness' and appears on the Guinness Great War Roll of Honour. His final rank was Lance-Corporal - promoted in the field. Commemorated on the Helles Memorial monument, Gallipoli, Turkey.