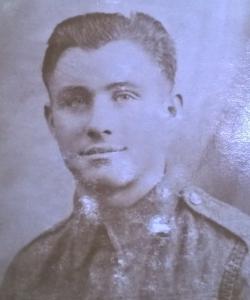 Patrick
White
Place of Birth
Fishguard, Wales.
Address
177 The Faythe, Wexford.
Circumstances of Death
Killed in Action France
Other Biographical Details
Son of the late Nicholas and Mary Ann White née Doyle. Mother widowed in 1903, returned to Wexford and remarried to Michael Kavanagh, The Faythe (and later of Byrnes Lane). Effects to his mother. Lived with his mother and step-father in the Faythe and worked as a Messenger Boy aged 13 in 1911.