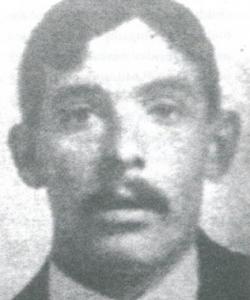 Thomas
Breen
Place of Birth
66 Ross Road, Enniscorthy
Address
4 Patrick's Place, Enniscorthy.
Enlisted
Wexford (September 1914)
11th Battalion
Circumstances of Death
Wounded while fighting in the Dardanellas. Died at Sea on hospital ship enroute to Malta
Other Biographical Details
The son of James and Margaret Breen née Habernathy of 66 Ross Rd, Enniscorthy. Brother of James Breen (4387) Irish Guards, 1st Battalion, who was killed less than fours months earlier in France during The Battle of Festubert (15–25 May 1915. Husband of Margaret Breen née Nolan of 4 Patrick's Place, Enniscorthy. Thomas left a window and two children. Remembered on Panel 158 - 170, Helles Memorial, Turkey.