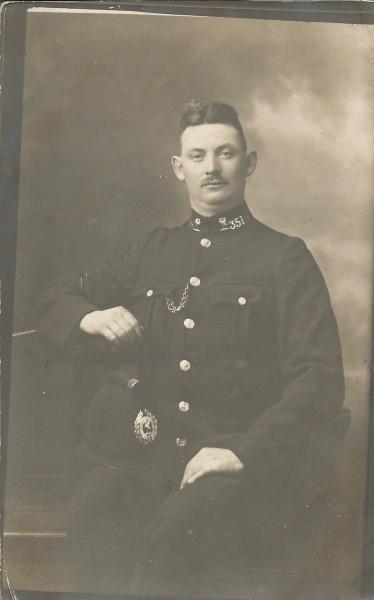 Born in Fethard, south county Wexford as his father, John senior was in the RIC, was stationed there.
- He was a member of the Liverpool Police Force prior to the war
- He received the Military Medal for bravery and is buried in Artillery Wood Cemetery, Ypres, Belgium.
Information and images supplied by Stephen White, (stevowwhite@hotmail.com),  great great nephew of John White (1889-1917) no. 2965.